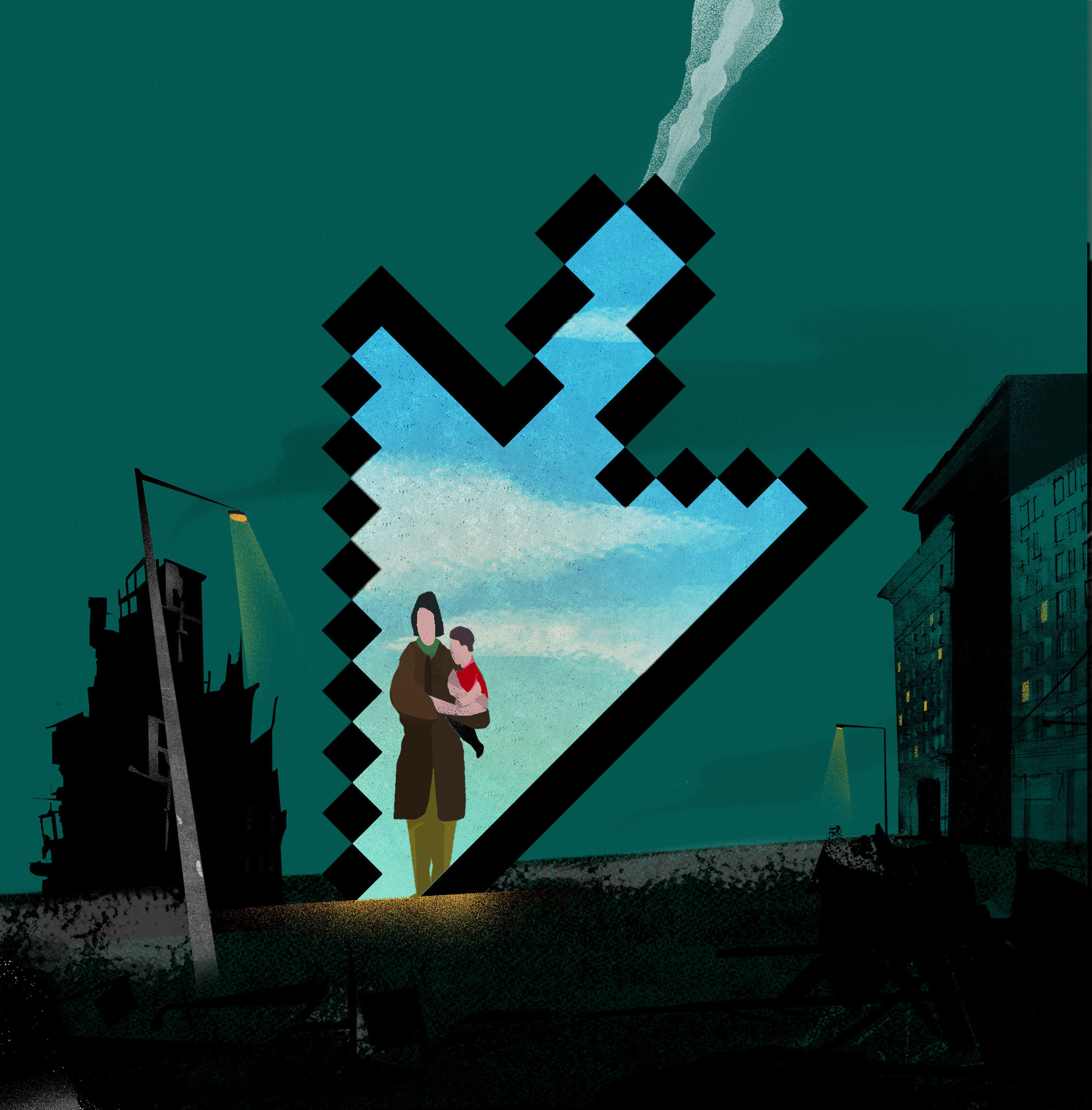 Digital
Front Lines
A sharpened focus on the risks of, and responses to, hybrid warfare.
The scale and scope of cyber operations in the lead-up to and since Russia's February 2022 full-scale invasion of Ukraine have been unparalleled and mark a new era of hybrid warfare in the digital age. The use of nonmilitary tactics — particularly cyber and information operations that leverage emerging technologies against military targets, civilian populations, and critical infrastructure, to achieve foreign policy and geostrategic goals — present myriad pressing challenges for the prevention and resolution of conflicts. Recognizing the need to elevate awareness of cyber operations in armed conflict, FP Analytics produced Digital Front Lines with support from Microsoft.
In addition to deepening understanding of hybrid warfare, Digital Front Lines seeks to identify opportunities for collaboration across government, industry, and civil society to mitigate its destructive impacts. The contributions from experts in government, multilateral institutions, nongovernmental organizations, and the private sector along with research from FP Analytics underscore the need for sustained communication and coordination to adapt to the changing nature of warfare and effectively respond to the risks emerging from cyber operations.
ILLUSTRATION BY BRIAN STAUFFER
Cyber Operations in Warfare – Ukraine and Beyond
Part I explores the impacts of cyber operations, in Ukraine and beyond, and the challenges they present to the international system, including attribution of, and response to, cyberattacks and the alignment of cyber and kinetic warfare strategies.
An FP ANALYTICS Issue Brief
The digital domain is increasingly a battleground for state and nonstate actors who are leveraging capabilities in cyberspace to advance strategic geopolitical goals. Read more
---
---
---
---
---
Multistakeholder Responses in Ukraine and Lessons Learned
Part II distills the lessons learned from multistakeholder responses to the ongoing war in Ukraine, examining the implications of cyber operations for international humanitarian law and diplomacy and highlighting the role of the tech community to track and expose information operations.
An FP ANALYTICS Issue Brief
How various international stakeholders have worked together to mitigate cyberattacks in the ongoing hybrid war Read more
---
---
---
---
---
---
Preparing for Future Hybrid Wars
Part III looks ahead to future hybrid wars and explores opportunities for partnership across government, industry, and civil society to secure cyberspace, safeguard nuclear and space assets from cyber threats, and ensure accountability for state and nonstate cyberattacks against civilians and critical infrastructure.
An FP ANALYTICS Issue Brief
International cooperation is integral to solve key challenges and reduce socioeconomic and geopolitical risks. Read more
---
---
---
---
Expert Insights
In the age of hybrid warfare, the impacts of cyber operations are felt across civil and military domains, and beyond. Experts from private industry, government, NGOs, multilateral institutions and more share their perspectives on a range of cybersecurity issues, identifying challenges to international peace and security, and opportunities for collaboration.